Facility & Capacity
Meetings & Events
The King Kamehameha Golf Club is located in Waikapū, the heart of Maui. This central location makes it the ideal meeting place for those to gather from all over the island. Our affordable rates, excellent service and amazing venues are what makes us the premier setting to host your most important Event, Conference, and/or Convention. Our venues are furnished to make an indelible impression and strong impact on your guests. It is our commitment to care for each detail. Your satisfaction is our priority.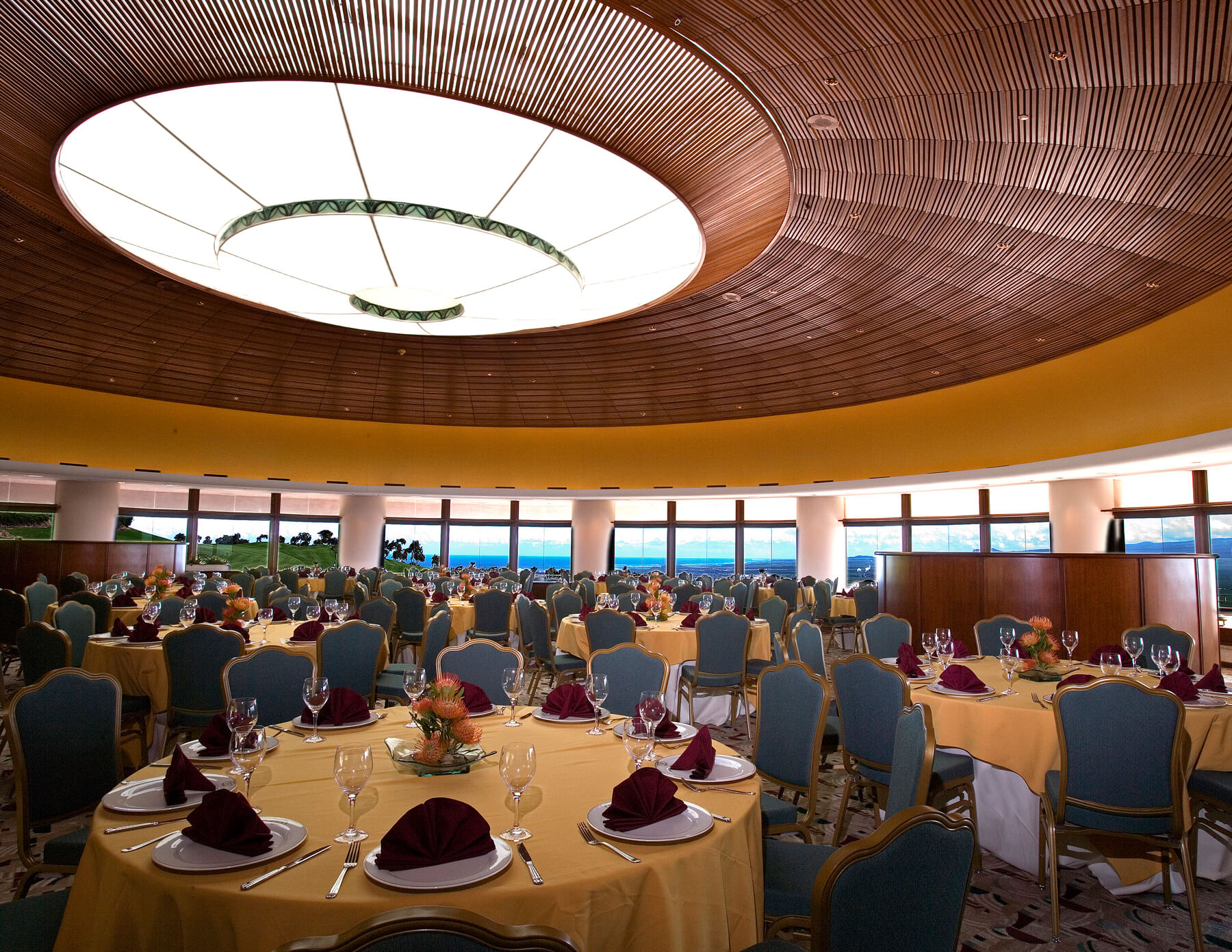 Waikapū Ballroom Capacity 350
Grand is nothing short of a word when you step through the double stained glass doors. Suddenly you are transported into a world of opulence and luxury. The Waikapū Ballroom offers expansive views of the golf course with the full view of majestic Haleakala, and panoramic views from Maui's North Short to Maʻalaea Bay and beyond.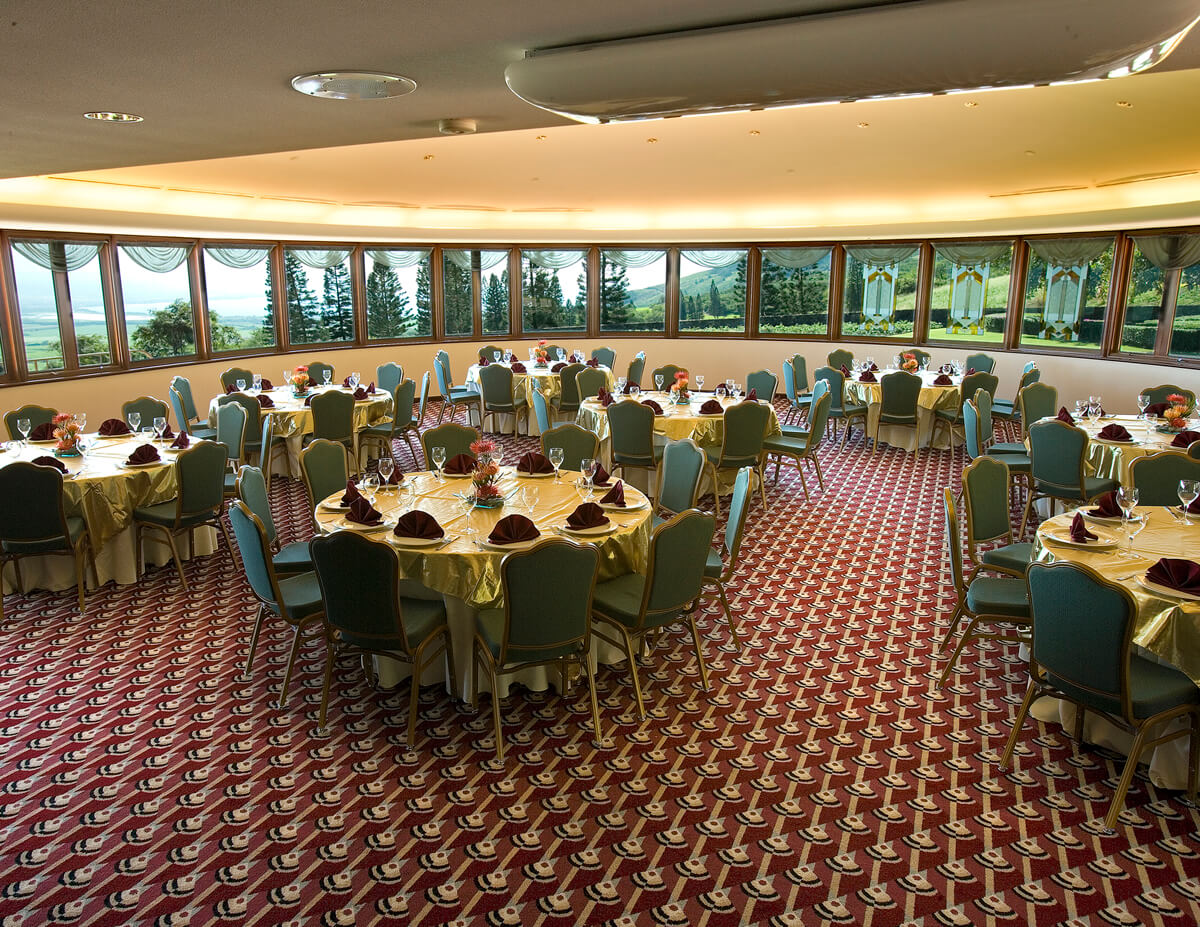 Hoʻoheno Room Capacity 100
This domed, semicircle room portrays the true architectural genius of Frank Lloyd Wright. The natural light shines through the 180 degrees of windows. It has perfect views of Halkeakalā, the south shores and the beautifully sculpted slopes of Mt. Kahalawai.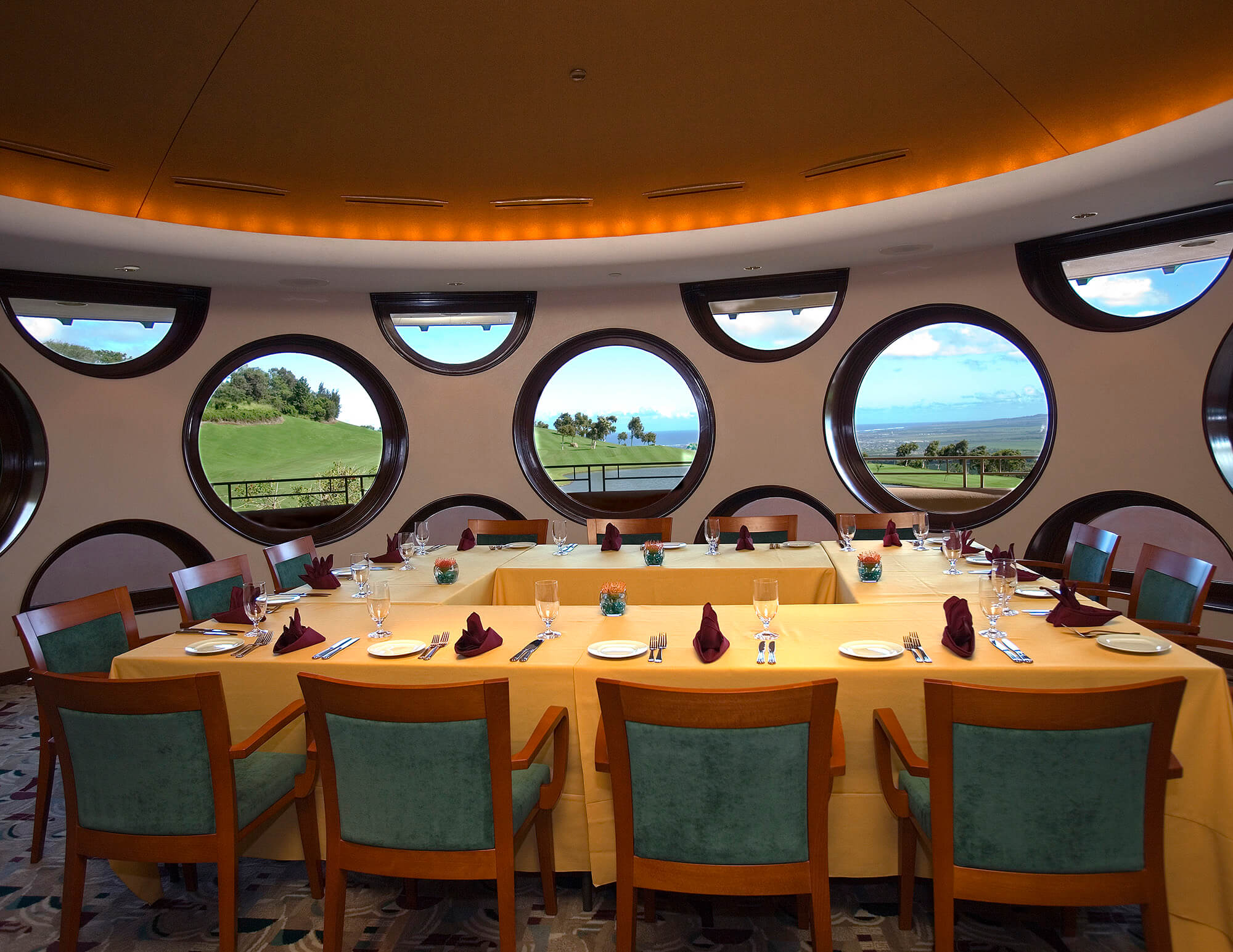 Hanohano Room Capacity 30
This intimate setting includes a fireplace and pure privacy. There are no interruptions during your important event in the Hanohano Room. It's circular windows overlook the 18th hole, the north shore of Maui, Haleakalā, and the south shore of Maui.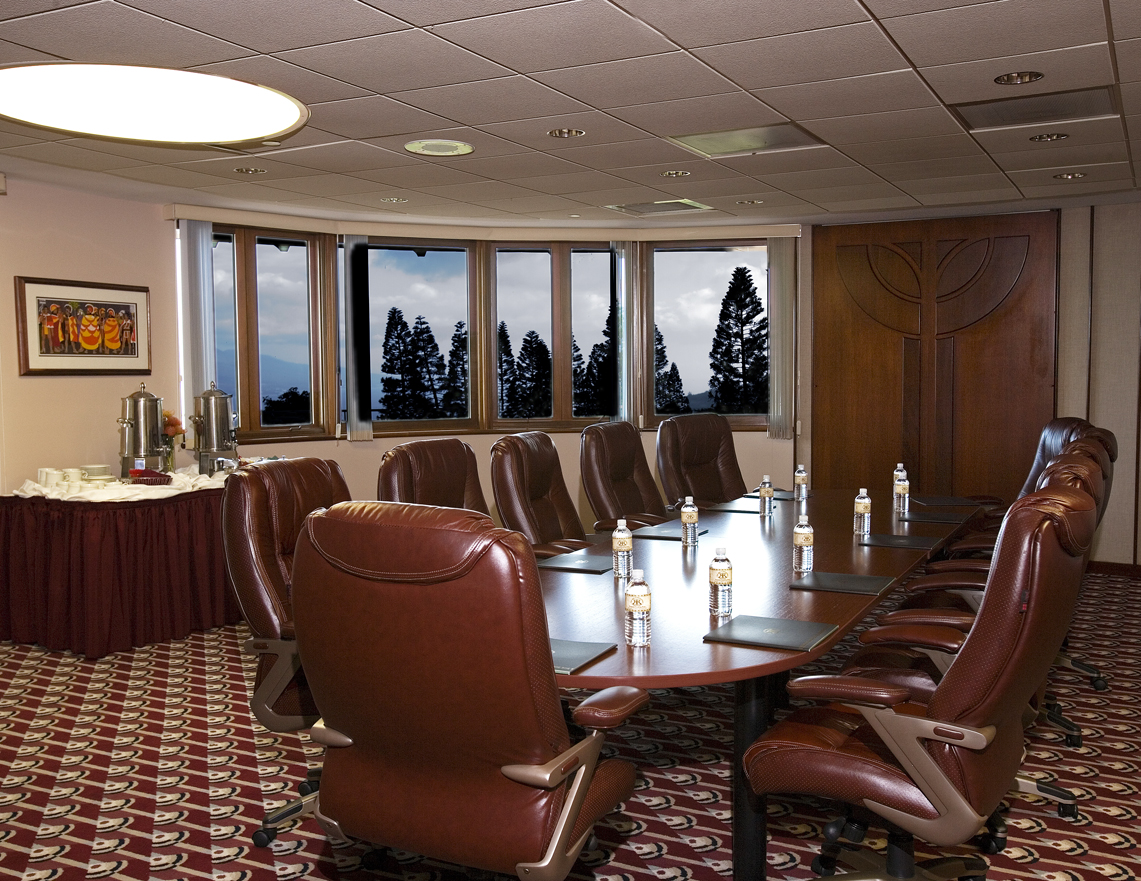 Manaʻo Pono Room Capacity 50
The large mahogany table is adorned with executive chairs. This Executive Board Room can be converted to fit your special event.