Golf Club
At the top of our entrance road you'll discover our elegant and impressive Frank Lloyd Wright designed clubhouse. From the 750 foot elevation that overlooks the central Maui valley, its 74,000 square feet is divided into three levels and is home to several Hawaiian art masterpieces. From virtually every viewpoint, be enthralled by the panoramic beauty of Mt. Haleakalā and the Pacific Ocean on both sides. Our members enjoy their secluded and tranquil sanctuary, away from the busy life below.
Working in concert with the natural setting of Waikapū, Maui, the golf course was originally designed by Ted Robinson, Sr. and later refreshed by his son, Ted Robinson, Jr., using their three core design elements of flexibility, memorability and natural beauty. Based on skill level, members and guests can attack from any of five sets of tees while the golf course defends itself with challenging bunker placements, tiered greens, and five spectacular water features. After a day at The King Kamehameha Golf Club you will cherish the memories of an absolutely exquisite clubhouse and terraced views from every hole of a demanding golf course that rewards good shots.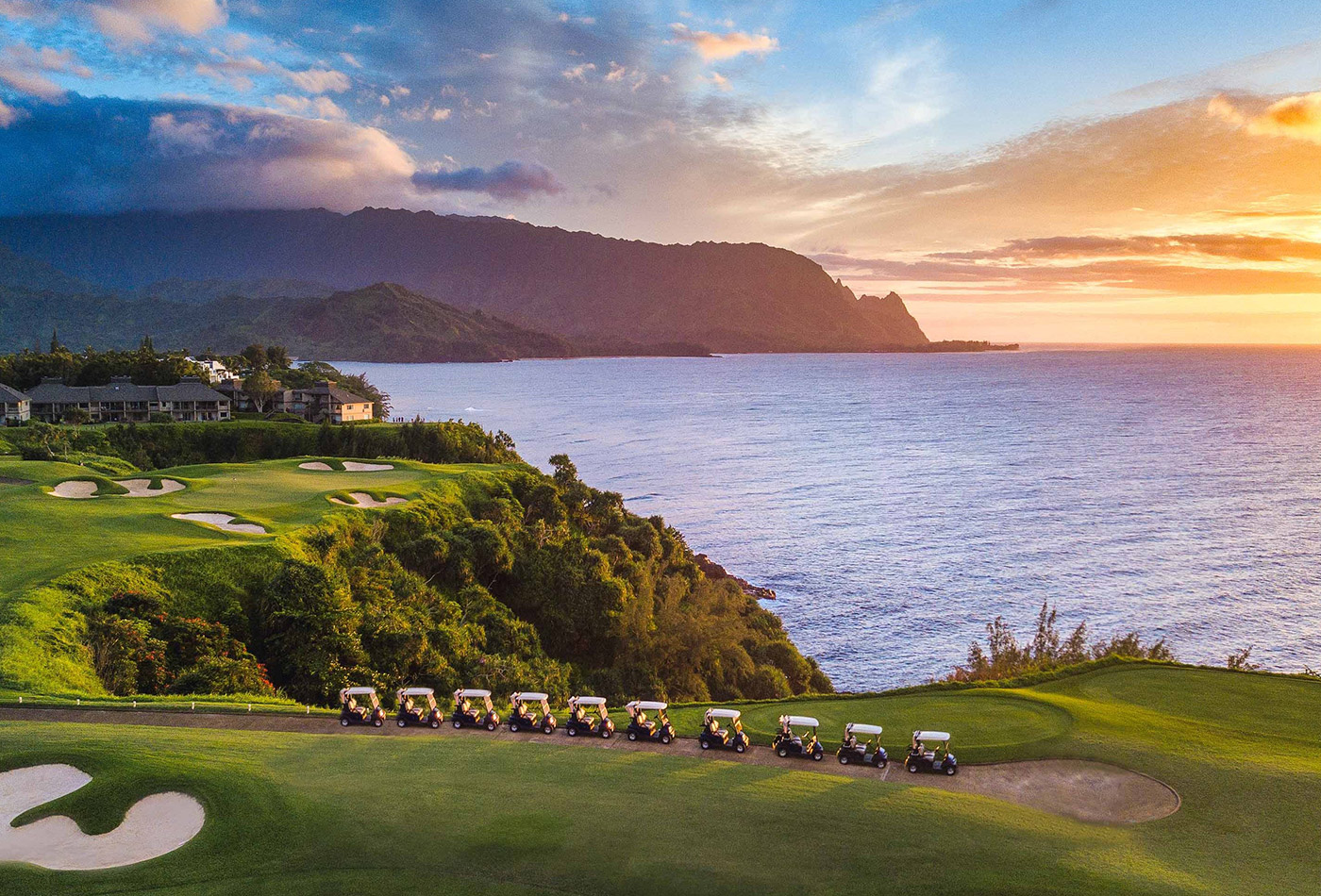 Troon Privé
Enjoy Member Benefits Worldwide
As a Troon Privé managed club, members of The King Kamehameha Golf Club receive exclusive access to extraordinary golf and lifestyle benefits throughout the world. Golf Members enjoy access to Troon Privé courses and amenities, and opportunities to experience Troon Golf Resort and daily fee locations at preferred rates, as well as Cliff Drysdale Tennis.