Honoring Hawaiian Tradition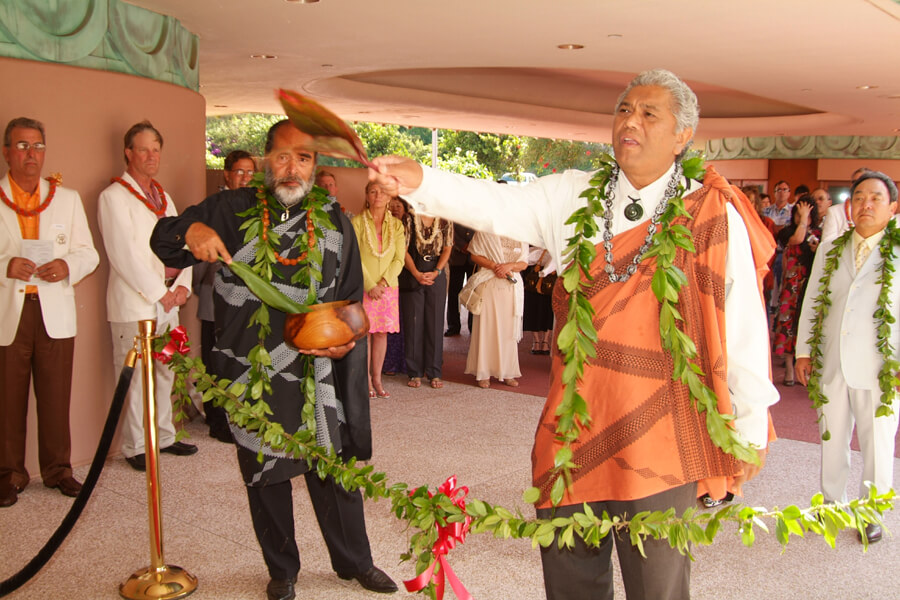 The King Kamehameha Golf Club is named in honor of the greatest king in the history of the Hawaiian Islands. The unification of the islands into a peaceful and prosperous kingdom has become his legacy, and our inspiration to honor the culture of Hawai'i and foster an awareness of the 'aina (land) and its mala 'aina (native resources). In the manner of ho 'okipa (hospitality) befitting the spirit of Hawai'i, you will be welcomed with aloha... Hawaiian heart and soul.
Committed to nā mea Hawai'i (all things Hawaiian), we are guided by the traditions and culture of Hawai'i and our location in the area originally known as Waikapū (waters of the conch).
Our members enjoy both the spiritual and physical aspects of The King Kamehameha Golf Club, such as the unique opportunity to appreciate Hawaiian art commissioned exclusively for The Club, learn of the history of Waikapū, and perhaps spend a moment of contemplation at the ahu (altar) that was erected at the entrance to pay tribute to the ancient chiefs of the area.
Legend of Waikapū -about our location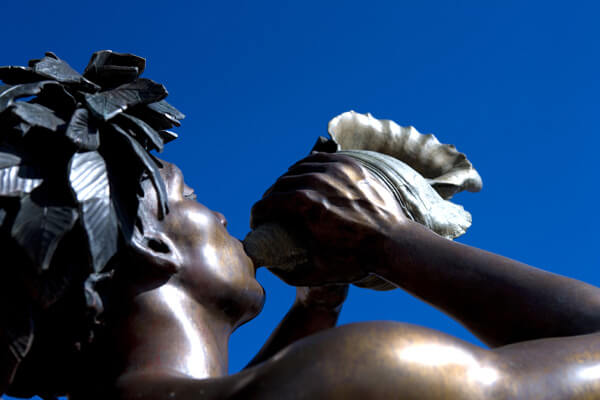 The blowing of the Pū (conch shell trumpet) in ancient Hawai'i served as the announcement of an arrival of a person of high ranking, or even a call to arms of the warriors. The sounding of the shell in contemporary times is still used to draw attention to a person(s), event, or the initiation of ceremony and protocol.
Legends of magical Pū are found throughout Hawai'i, but Waikapū, located within the ahupua'a (land division) of Nā Wai 'Ehā (The Four Waters) is not excluded from these mo'olelo (stories). Somewhere in the deep valleys of Waikapū, there existed a lava tube that stretched to the other end of Maui. It is said that when a Pū was sounded correctly within the cave, its trumpet could be heard for miles. So well-known was this mo'olelo that a prophet from the island of Kaua'i journeyed to Maui in search of this shell. But one of the residents who lived near the lava tube where the magical Pū was kept was a mischievous dog named "Puapualenalena." He found the shell and whisked it to safety, silencing the shell forever… but keeping the Pū on Maui.
The King Kamehameha Golf Club is proud to recognize the stories of old and the accomplishments of Hawai'i's forefathers. We acknowledge the fact that we are merely guests upon these lands and are entrusted to preserve and inspire the culture of Hawai'i to our employees and guests.
Waikapū shall forever remain a magical place.